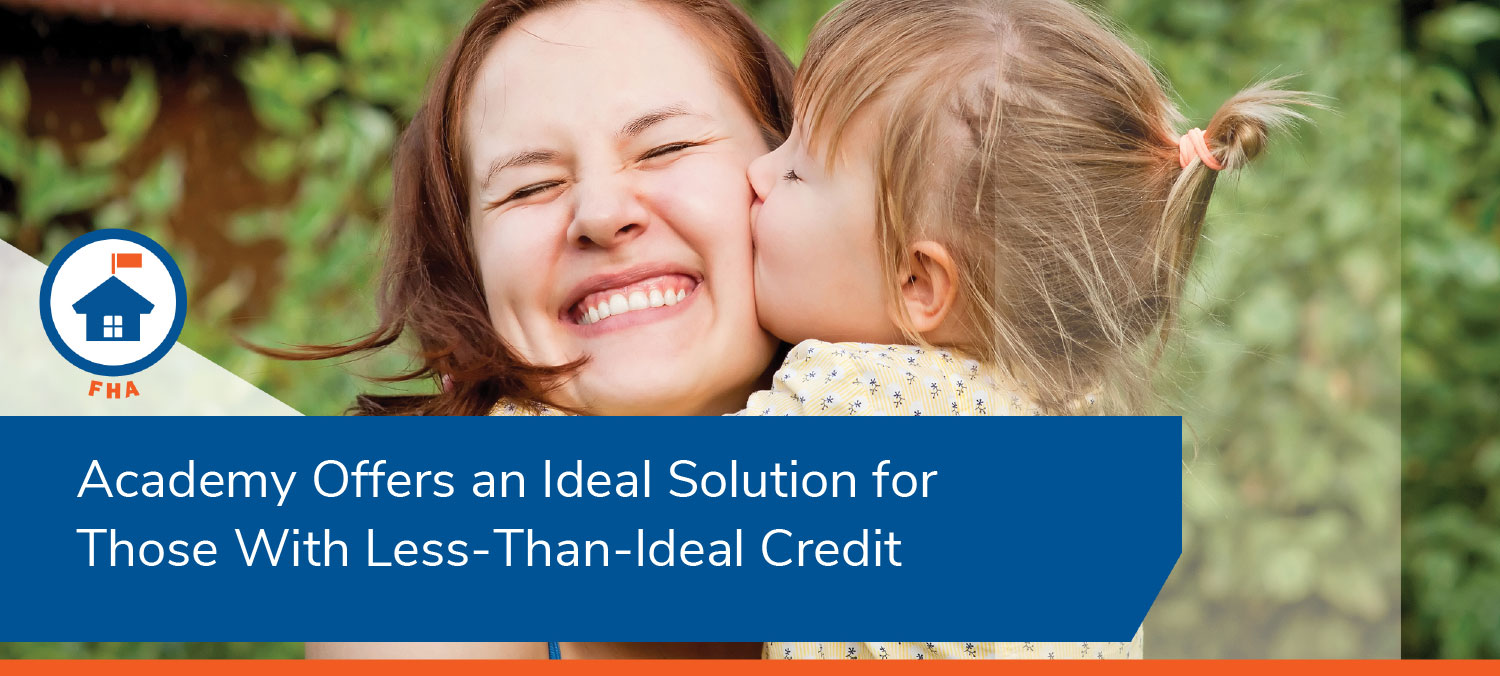 It is the mission of Academy Mortgage to deliver the dream of sustainable homeownership to as many homebuyers as possible. With our lower FICO score requirements for FHA loans, we are helping homebuyers with credit challenges to achieve this dream.


Program Benefits
FICO credit scores of 580 and above.
Gifts and municipal grants allowed for down payment and closing cost assistance.
Available to first-time homebuyers or experienced homebuyers who don't have perfect credit and are concerned about qualifying for a loan.
Eligible properties include single-family homes and approved condominiums.
Program Eligibility and Requirements:
30-year home loans insured by the Federal Housing Administration (FHA).
Low down payment options.
Choose a fixed interest rate and fixed monthly mortgage payment that won't change during the entire term of the loan; OR choose a program with a fixed interest rate for a shorter term that could adjust in a few years.
Competitive interest rates.

Contact me today to see if Academy's FHA home financing program can open the door to homeownership for you. academymortgage.com







Academy Mortgage's FHA Manufactured Housing financing is not available on new manufactured homes. Loan Scenario: $200,000 loan amount; 3.5% down payment; $1,363.50/month (PITI); 30-year fixed 4.750% interest rate; 4.937% APR. The MI requirements may change if the homebuyer is putting down more than 3.5% or desires a term less than 30 years. . All mortgage products are subject to credit and property approval. Rates, program terms, and conditions are subject to change without notice. Not all products are available in all states or for all amounts. Additional conditions, qualifications, and restrictions may apply. This is not an offer for extension of credit or a commitment to lend. Please contact Academy Mortgage for more information. MAC119-1461557