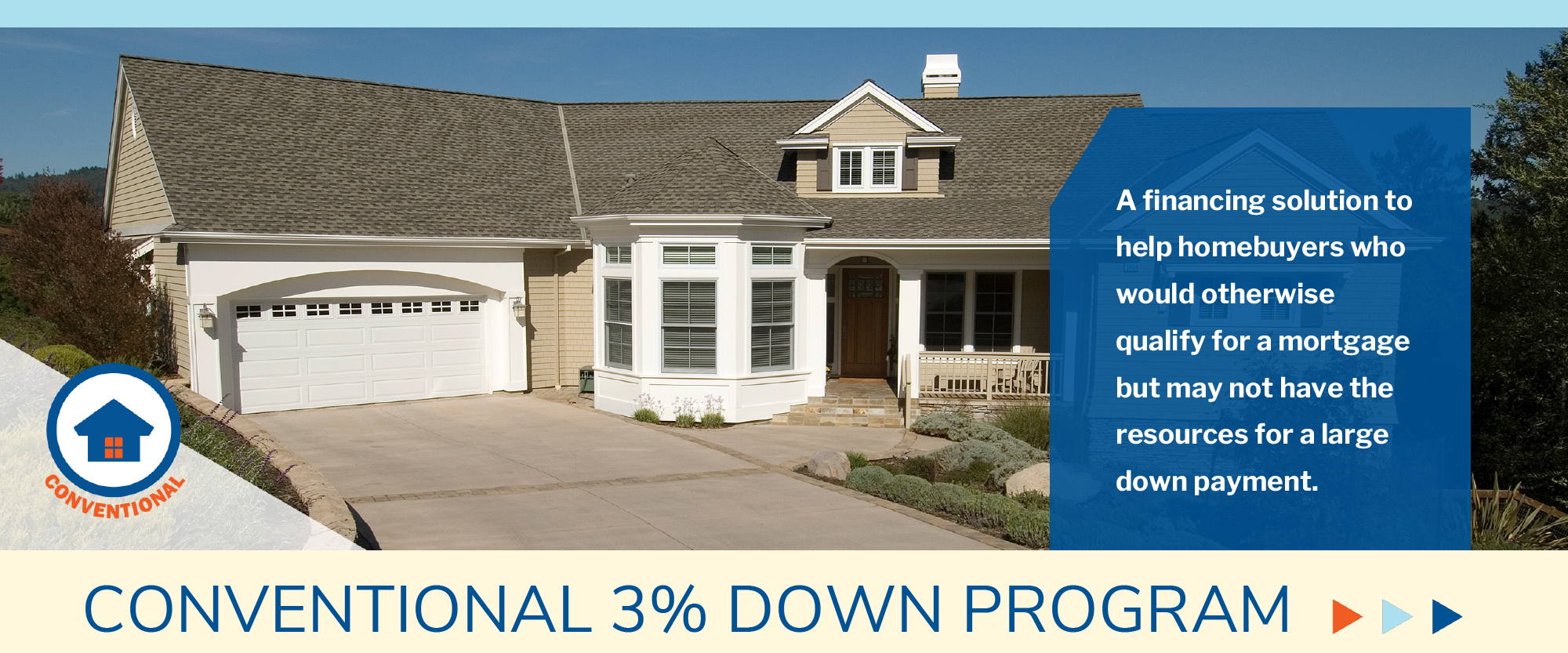 Conventional 3% Down is a Fannie Mae program that requires a minimum down payment of 3% for qualified homebuyers with limited down payment funds. This is a lower down payment than that required with FHA financing, and these loans also usually have lower mortgage insurance costs.


Academy Mortgage offers 30-year fixed-rate Conventional 3% Down loans with these benefits: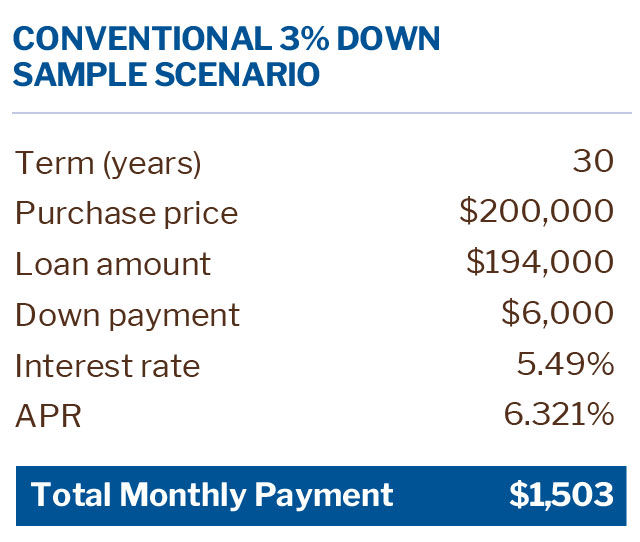 Financing: 97% financing with a 3% down payment (gift funds allowed). Closing costs may be paid by the seller, employer assistance, or with gift funds.
Mortgage insurance (MI): Flexible plans and payment options for MI. No upfront MI is required. Unlike some other loan programs, MI drops off automatically when the loan is paid down to 78% loan-to-value.
Qualifications: The loan must be approved through Fannie Mae's automated Desktop Underwriter system. One borrower must be a first-time homebuyer, which is defined as a borrower who has not had an ownership interest in a property in the last three years.
Eligible properties: Primary residence, one-unit only, including planned unit development (PUD) and Fannie Mae-eligible condominiums.

Contact me today to see if a Conventional 3% Down loan is the solution you've been looking for to make your dream of homeownership come true. academymortgage.com







Scenario above is based on a borrower with a credit score of 720. MI will be higher with a credit score under 720. All mortgage products are subject to credit and property

approval. Rates, program terms, and conditions are subject to change without notice. Not all products are available in all states or for all amounts. Additional conditions,

qualifications, and restrictions may apply. This is not an offer for extension of credit or a commitment to lend. Please contact Academy Mortgage for more information.